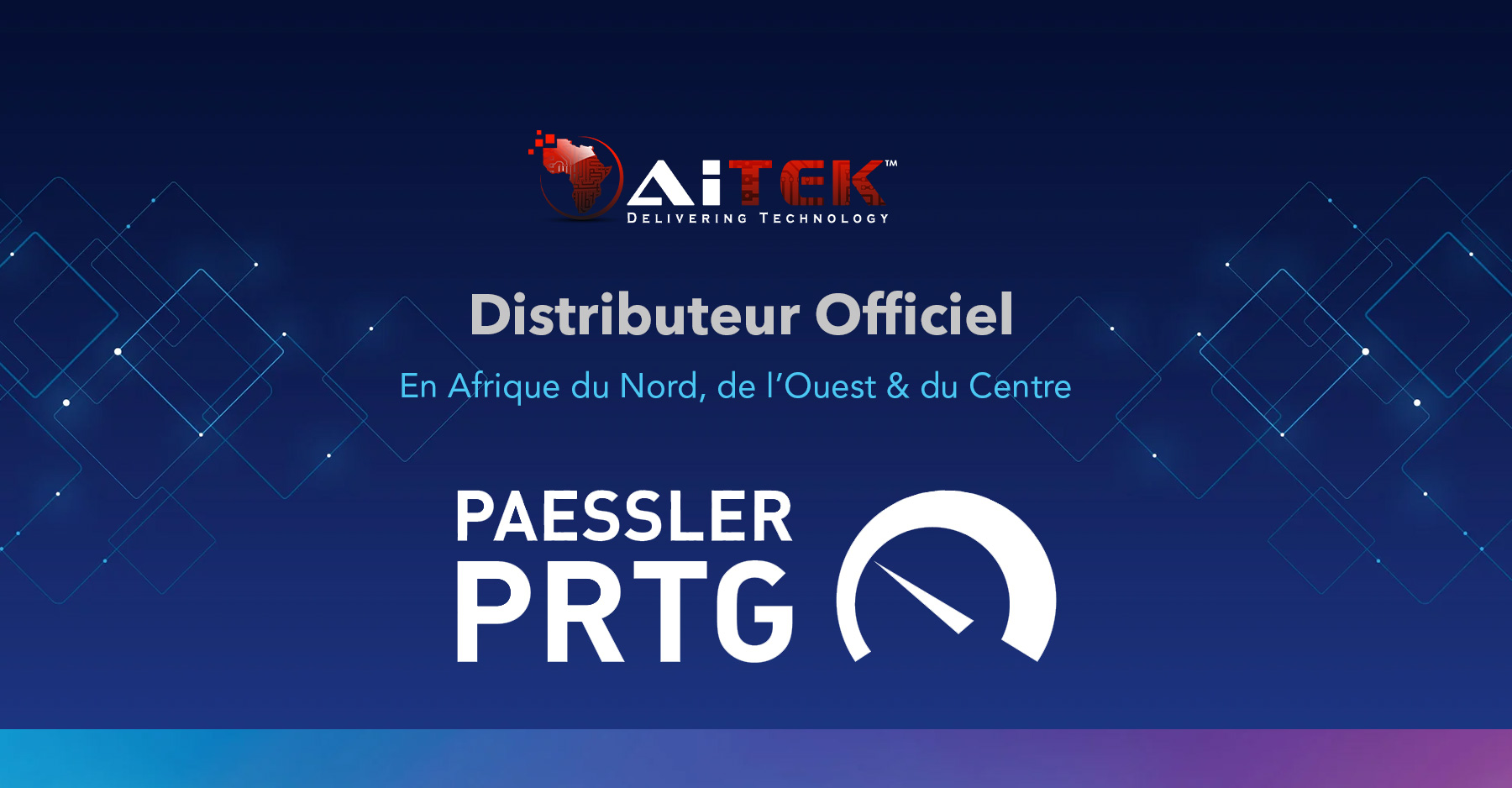 By partnering with Paessler, the creator of the PRTG network monitoring platform, Aitek is reinforcing its commitment to providing advanced monitoring solutions. These solutions will enable businesses to optimise network performance, reduce downtime and ensure seamless operational continuity.
Since 1997, Paessler has been providing monitoring solutions to businesses in all sectors and of all sizes, from SMEs to large enterprises. Today, more than 500,000 users in over 170 countries rely on PRTG and other Paessler solutions to monitor their complex IT, OT and IoT infrastructures. Convinced of the vital role of monitoring in reducing the consumption of the planet's natural resources, Paessler has developed products that help companies optimise their IT, OT and IoT infrastructures, thereby reducing their energy consumption and emissions.
PRTG, developed by Paessler, is an all-in-one network monitoring solution designed to help businesses effectively monitor and manage their IT and network infrastructures. With its user-friendly interface and advanced features, PRTG enables administrators and IT teams to quickly detect potential problems, optimise performance and ensure the availability of critical services.
From small businesses to large organisations, Paessler's PRTG Network Monitor, PRTG Enterprise Monitor and PRTG Hosted Monitor products are comprehensive solutions that provide essential visibility to maintain smooth network operations, minimise unplanned downtime and optimise overall IT infrastructure performance.
As an official distributor of PRTG solutions, Aitek is delighted with this collaboration. This marks a significant step forward in delivering superior network monitoring solutions to businesses in North, West and Central Africa. This strategic collaboration will strengthen the protection of IT networks and ensure the security of sensitive data.
Aitek Group