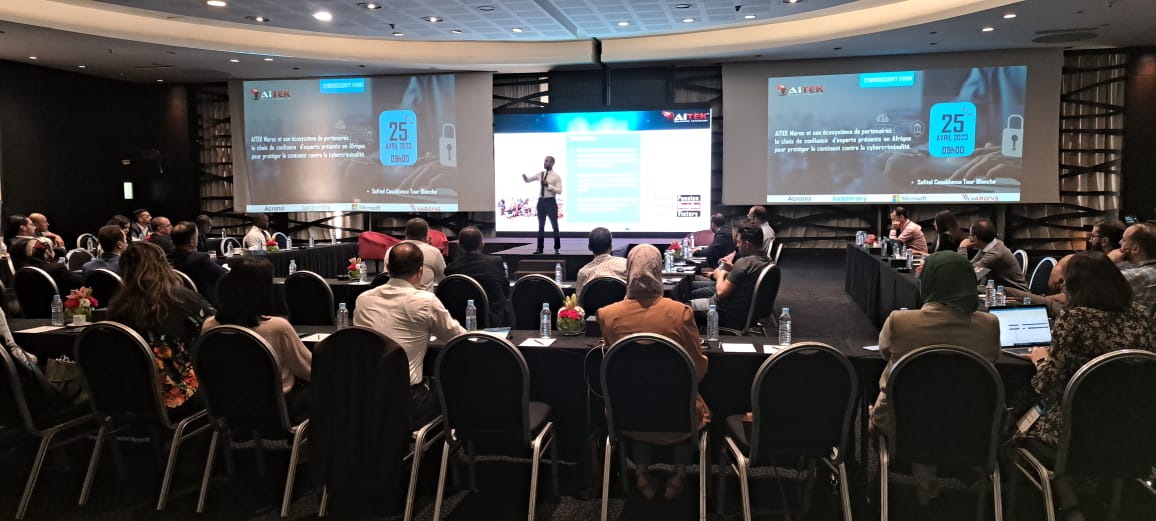 We launched our operations in Morocco yesterday with an event focused on protecting Africa against cybercrime. Under the theme "#AITEK Maroc et son écosystème de partenaires : le choix de confiance des experts présents en Afrique pour protéger le continent contre la cybercriminalité", this event brought together solution integrators and industry vendors to discuss the importance of cybersecurity in the upcoming industrial economy.
We are thrilled to have had the opportunity to present our vision and strategic development plan, in collaboration with vendors who have a genuine commitment to supporting the continent's transformation by leveraging local actors. We would like to thank all the speakers who made this event possible, including Mr. Redda Ben Geloune, CEO of #AITEK Group, Mehdi TAZI, Country Manager of #AITEK Maroc, Kawtar TARKI, Territory Channel Manager of Kaspersky, Arsene Thama, Distribution Account Manager at Acronis, Tarik Dahni, Africa Territory Manager of BeyondTrust, and Yassine El Fatihi, Africa Territory Manager of Purplemet – Web Applications Attack Surface Management & Security Monitoring, as well as the presence of Zohor BERRISSOUL, Regional Channel Sales Manager – Azure, Microsoft.
We concluded the gathering with a Q&A and networking session. We would like to thank all the cybersecurity industry professionals who participated in this meeting to discuss current and future cybersecurity challenges in Africa and explore possible solutions and partnerships to protect the continent against cybercrime.