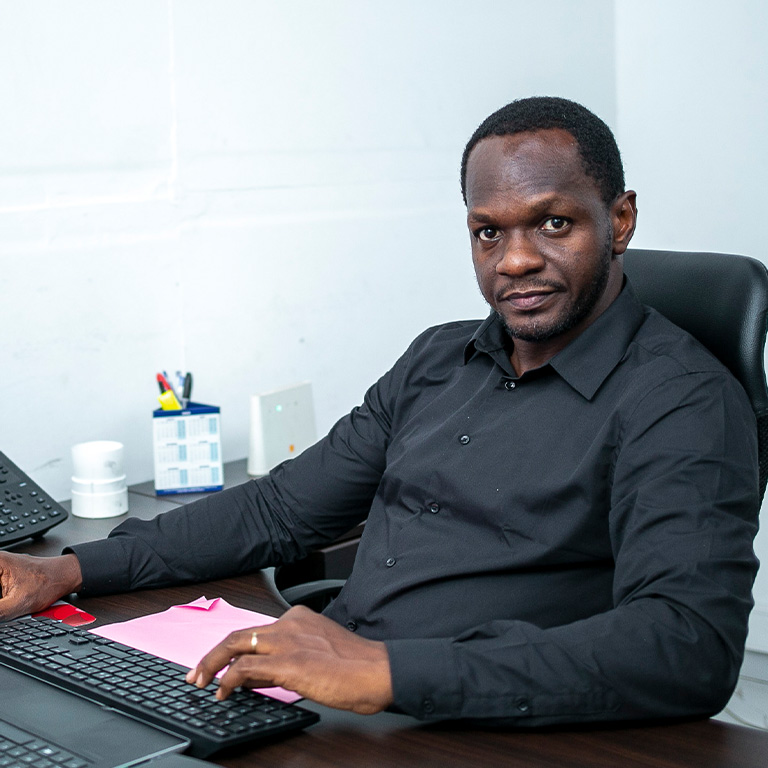 SUPPLY CHAIN DIRECTOR
Hervé YESSOH
YESSOH HERVE is a senior supply chain professional with international experience and an inexhaustible energy to solve business problems. He graduated from Amiens Business School - France with an MBA in International Trade and Logistics, Master in Applied Computer Science from Abidjan University, certified in Supply Chain Management and Security - ISO 28000 by PECB and member of PMI.
Biography
YESSOH HERVE is a Senior Supply chain professional, international experienced, and relentless energy to solving company's issues. A graduate of Amiens Business School- France with an MBA in International Trade and Logistics, Mastered on Computer Science Applied From university of ABIDJAN, certified supply chain management & security- ISO 28000 from PECB and PMI Member, YESSOH HERVE began his career at DHL international Cote d'Ivoire as a Head of billing and Customs process. Within 7 (seven) years became Certified International specialist, Deputy Head of Customs services and trainer for customs services, best practices on distribution and security, he assisted the company in achieving training of DHL West Africa staff on distribution best practices and Security.
Today, YESSOH HERVE specializes in working with companies in the fields of supply chain process improvements and implementation. As such, he has healthy and enduring result for high echelon clients including Telecom Company and governments. But more than a supply chain manager, YESSOH HERVE is person who influences and persuades top ranking people.
With more than 16 years of experience and the successful completion of large-scale projects on various sector such as global freight, ground distribution, mining, telecom and energy in Africa and Europe, YESSOH HERVE has the ability to work effectively with multicultural staff, listen to their ideas and help implement the changes necessary for successful completion of the project.
As a supply chain consulting partner, during his time in Europe, he has done for Sagemcom Energy telecom a reliable improvement on procurement, importation, and distribution on a large scale project of HELIOS TOWERCO, from China, Europe to Africa.
His expertise, strong adaptability and experience can be an incredible asset to the supply chain improvement process on company and project management.
With a strong computer science applied background he develop tools for optimizing and performing processes.