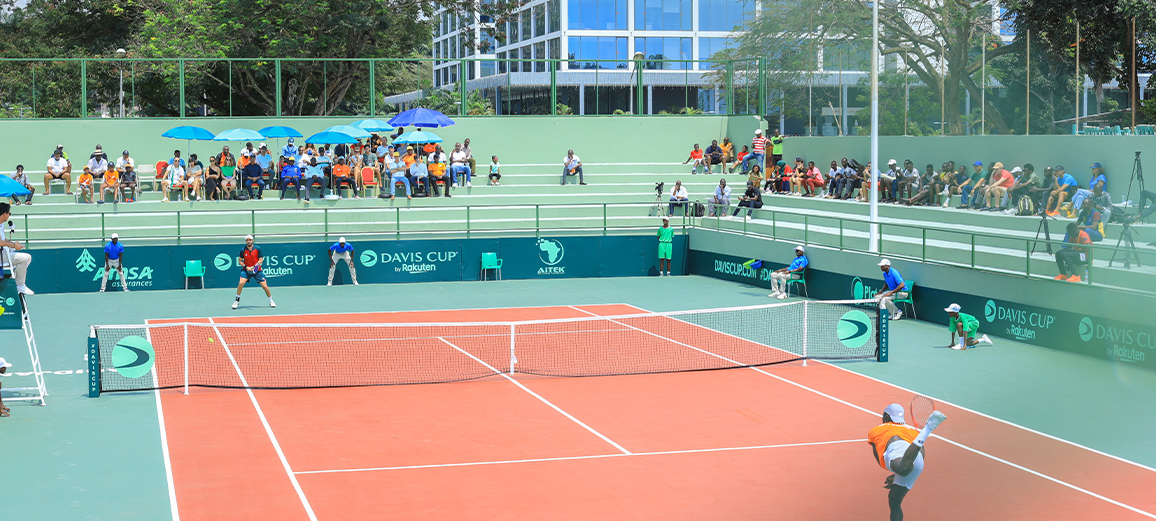 We are proud to be a partner of the internationally renowned tennis event, the Davis Cup. The Davis Cup is the most prestigious annual international men's team tennis competition. Created in 1900 by Dwight Davis, it is managed by the International Tennis Federation.
Our partnership demonstrates our commitment to the sport and our desire to create unique experiences for participants and spectators alike. It has been an extraordinary opportunity to showcase our shared values and promote our brand to a diverse audience.
We would like to thank the organisers, participants, spectators and everyone who contributed to the success of this event. We look forward to continuing our support of the Davis Cup and participating in other exciting events in the future.
Congratulations to the Moroccan team for their victory over the Ivory Coast on Saturday 04 February 2023.