FINANCIAL SERVICE
AITEK FINANCIAL SERVICES - AFS
HOW CAN I GET AN OVERDRAFT?
You can apply for an overdraft by filling out the Overdraft Application form, indicating the amount and term, and sending it to afs@aitek.fr. Response time: 7 days Important criteria: Reseller's history with Aitek, financial statements, quality of customer signatures.
HOW TO MAINTAIN MY OVERDRAFT?
Utilize at least 75% of the overdraft amount on a monthly basis.
Ensure timely payment according to the agreed-upon payment schedule.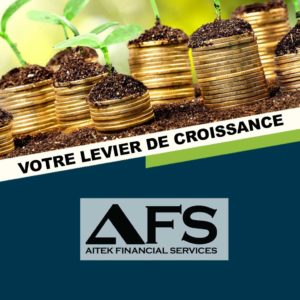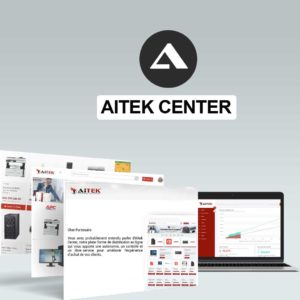 DIGITAL SERVICE
AITEK CENTER
We offer our partners innovative and tailored tools to support them in the growth of their business and to embrace digital transformation: Aitek Center – the online distribution platform, and SoftwareforAfrica – the electronic software distribution platform.
VISIBILITY: Real-time access to Aitek's stock, price list, and promotions.
SELF-SERVICE: Manage your customers' quotes, track orders, and handle online invoicing.
INSTANTANEOUS: 24/7 access to the platform.
PERSONALIZED SPACE: Platform customized with your colors, logo, and information.
WITHOUT CONSTRAINT: Request credit line management.
SUPPORT: Dedicated team available to assist you.
IT SERVICE
AFTER-SALES SERVICE
Our after-sales service aims to reduce costs related to product returns or claims by swiftly and efficiently resolving issues. Furthermore, we are committed to ensuring customer satisfaction after the purchase of a product through our official channel. Our after-sales service is readily available to assist customers in case of any problems or malfunctions, thereby enhancing their trust in our company.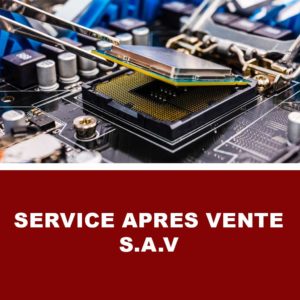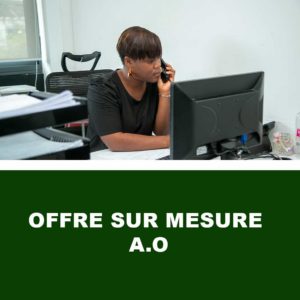 Call for tenders
OFFRE SUR MESURE - AO
We provide personalized support to our partners who aim to strengthen the skills of their various technical teams. In collaboration with manufacturers, we bring our expertise to help them secure significant contracts or bids.
This approach allows our partners to save time, increase their chances of success, and enhance their capabilities in the area of bid submission. By leveraging our assistance, they can streamline the process, improve their competitiveness, and expand their expertise in tendering.
WAREHOUSE SERVICE
STOCK LOCAL & OFFSHORE
With our local stock amounting to over 5 million euros, we provide several advantages to our partners. Apart from improved deadline management, our local and offshore stock offers significant flexibility, cost reduction, risk mitigation, and expansion opportunities in foreign markets.
Having a substantial local stock allows us to respond swiftly to customer demands, minimize lead times, and ensure efficient order fulfillment. Additionally, maintaining offshore stock enables us to diversify sourcing options, optimize costs through bulk purchasing, and expand our operations into international markets.
By leveraging our extensive stock capabilities, we can provide our partners with enhanced service quality, increased operational efficiency, and expanded business opportunities both domestically and internationally.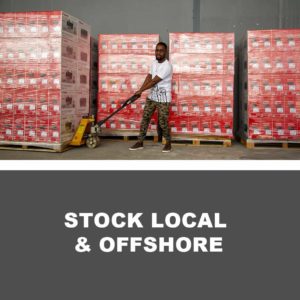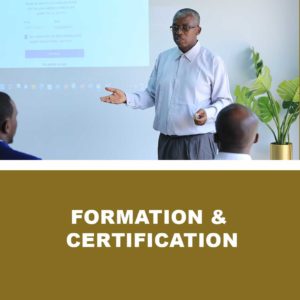 MARKETING SERVICE
FORMATIONS & CERTIFICATIONS
Our training programs offer numerous advantages, including the acquisition of new skills in a specific brand's domain, which contributes to improving business performance.
Furthermore, our training sessions allow for the updating of commercial and technical skills, keeping participants informed about the latest industry trends, technologies, and practices to remain competitive in the market.
Lastly, the certifications issued serve as evidence of specific skills and knowledge in a particular field, which can help professionals differentiate themselves from others and enhance credibility with clients.